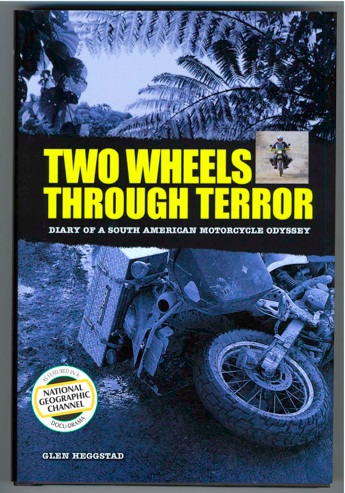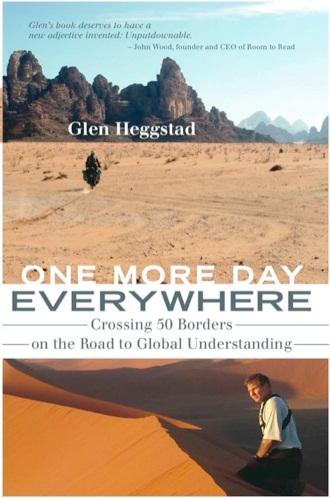 Here's a sample page from Glen's book–now a feature film on National Geographic Channel
Two Wheels Through Terror – Book Excerpt:
November 6, 2001
Bogotá, Colombia
What was amazing this morning was how everything began so normal. Departing Bogotá was like riding out of any major Latin American metropolitan area. There were smooth intersecting multi-lane freeways, modern restaurants and toll plazas with armed guards crouched behind sandbag bunkers. Even though I have received assurances the road ahead is safe, I am still uneasy over the upcoming ride to Medellin.
Under the friendly surface, Colombia is still locked in a culture of violence. Once on the road, my anxiety subsides somewhat. I observe military convoys of dull green eight wheeler trucks packed with machine gun bearing, grim faced young soldiers dutifully eying traffic crisscrossing around them. This is a relief. I feel safe. This is like cruising California only with jungle terrain and much steeper mountains in the distance. Although it's only two hundred miles to Medellin, because of the steep windy road, driving time is 8 hours if one keeps moving, which I do. I don't want to get caught out in the no-man's-land countryside after dark… Continue Reading » » »